"And these words that I command you today shall be on your heart. You shall teach them diligently to your children, and shall talk of them when you sit in your house, and when you walk by the way, and when you lie down, and when you rise." - Deuteronomy 6:6-7
Designed for kids who are entering grades two through eight, KPAC (Kids Performing Arts Camp) is a high-energy, kid-oriented performing arts day camp. Music, acting, stage movement and dance are combined with Bible study, hands-on instruction, plenty of laughter, and hard work to create an awesome week of challenge, encouragement and growth. Kids learn Biblical principles for making solid life choices as they enjoy a great week in the performing arts!
MORE INFO
REGISTER & PAY
Spark imagination and kick creativity into high gear at Spark Studios! This summer, kids will learn that God's creativity didn't stop in Genesis; the Master Artist is working to redeem, reclaim, and transform us–His creation–to the design He planned for us. Kids will see the beautiful truth that they are God's workmanship as they learn to use their talents to bring glory to Him throughout our week of Vacation Bible School.
MORE INFO
This is our Sunday morning small group time for kids! Our small group leaders love to build relationships and help kids discover God's Truth and what it means to their everyday lives!
Ages 1-Preschool, 9:00 AM & 10:30 AM
Preschoolers discover God's Word in fresh and exciting new ways. Each lesson is packed with fun and surprises.
Birth-16 months, 9:00 AM & 10:30 AM
Our nursery is a great place for your baby! We provide a safe, clean and loving environment. Because your children are our number one concern, all workers are thoroughly screened. We also provide you with a pager so we can contact you if your little one needs your care.
Sundays 6:00 PM - 7:00 PM (September to May)
WAM (Worship Arts Ministry) 4 Kids is all about kids learning to worship God through the Arts. There will be Art, Dance, Drama, Instruments, Media and Music, all designed to unleash each student's creative energy in worship. This is for students grades 1-6, and meets September through April. Contact Pastor Phil (
[email protected]
) for more information.
We use The Gospel Project on Sunday mornings to teach children that Christ is in Scripture from beginning to end. The Gospel is taught in each lesson. Students will walk through all of Scripture in three year rotations.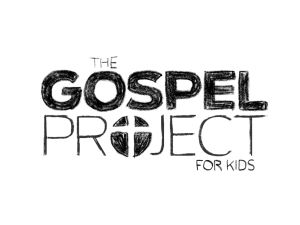 We'd love to hear from you. Fill out the form below to get started.